13

|

Nov

|

2009
Toby Tanser is my newfound hero.
Runners/racers/marathoners will appreciate this video he made.
If you don't know who Toby Tanser, I'm about to tell you. He's basically the raddest elite runner/philanthropist EVER. He started Shoe4Africa in the 90's to collect used shoes for Africans to run. Since then, his organization has grown, bringing much more than shoes to Africa. He's now working to build the largest children's hospital in Africa. Seriously, you've gotta set your goals high to achieve great things.
Toby runs, coaches, writes best-selling books, inspires peoples' lives and on top of all that, rocks a unique athletic style that makes him stand out from all the rest. Gotta love the locks. Did I mention he's awesome? Nike thinks so. They put his book title on a t-shirt (see below). Wanna buy it? I do.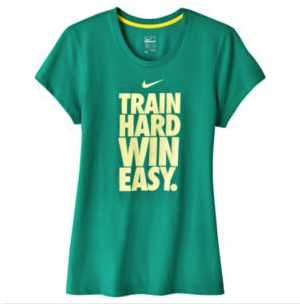 Get the t-shirt HERE.
It's about time you read up on Toby Tanser because he's changing our world for the better.